Last updated on April 1st, 2023 at 12:34 am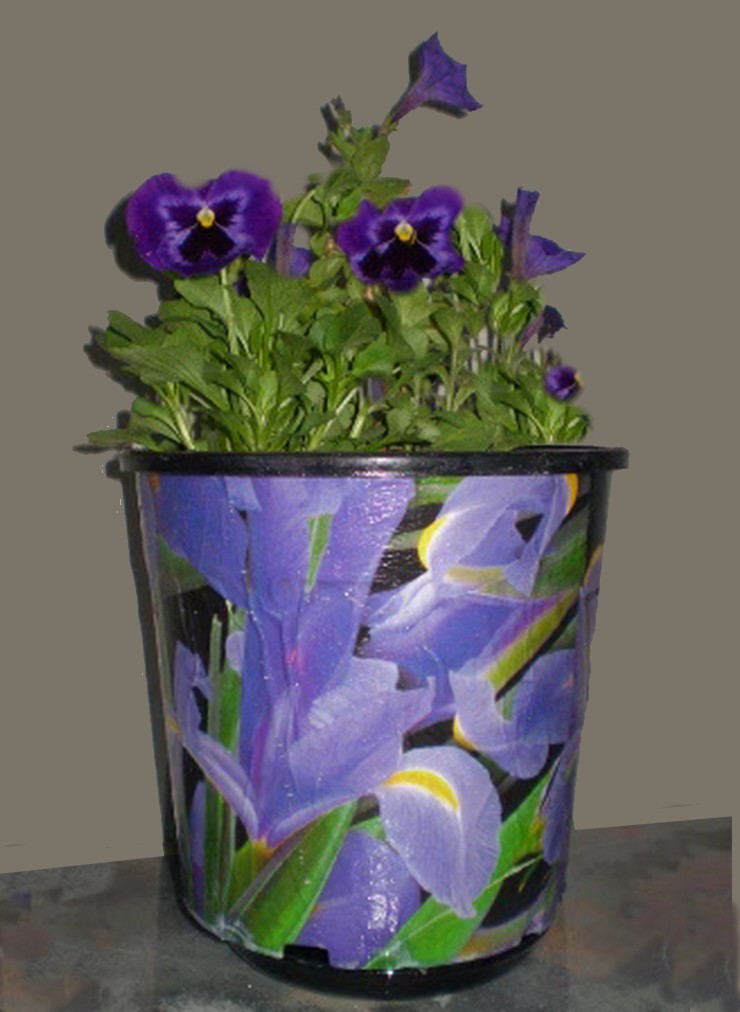 How to recycle plastic plant pots using a simple method of decoupaging with wrapping paper or fabric.
If you have plastic plant pots left over from spring planting, use them to make creative, inexpensive decoupaged pot sleeves for your own home decor or homemade gifts for Mother's Day or other occasions.
With newspaper to make a pattern, some craft glue, a bit of masking tape, and wrapping paper or fabric, you can create unique pots decorated to suit any season or color scheme.
The first installment of this video by Art Sheree takes you through some simple steps to make a newspaper pattern to fit your plant pot or other containers. No need to measure or get too persnickty – you just wrap the paper around, tape to fit, then cut around the top and bottom for a custom-made pattern that will fit your pot exactly.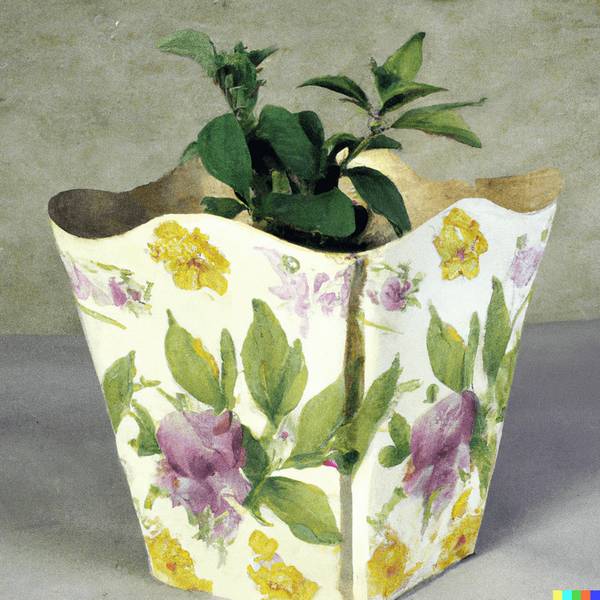 Once you have the procedure down pat, you'll know how to reproduce this method of pattern making for any pot or recyclable container.
In Part 2, Art Sheree takes this recycling project to completion, showing you how to cut the pattern from wrapping paper (or fabric, if you prefer).
After cutting your material to fit, the remainder of this decoupage project involves applying several layers of craft glue for adhesion and protection, as well as preparing the surface for a final gloss coat of sealer.
I've used this method to decorate a plastic pot with pansy theme wrapping paper, inserting a smaller pot of blooming yellow and purple pansies, as a Welcome to the Neighbourhood gift for a young couple who just moved in nearby. I've also done a lego version on a large pot used as storage for small lego parts.
That's the beauty of this idea – you can take a throwaway plastic pot, keep plastic out of the landfill, decorate with decoupage, then light up a dark corner of your home or bring a spot of joy to a friend. It's all good.
More Ideas Like This
Turn a Plastic Plant Pot into a Gift Holder with Printable Pansy Cut-Outs