Last updated on January 26th, 2020 at 03:42 pm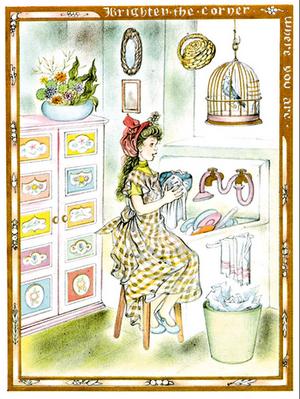 Try a few of these natural homemade cleaners and you may re-think inviting Mr. Clean into your home.
Note: Borax is usually sold in boxes, near the laundry detergents or fabric softeners in the grocery store.
For more homemade cleaners, please see our article and recipes to make Homemade Surface Cleaners.
Non-Toxic Kitchen and Bathroom Floor Cleaner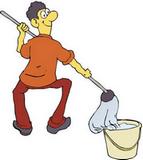 1/2 cup vinegar
2 gallons water
2 tbsp natural liquid soap
1/4 cup baking soda
15 drops lavender essential oil
Combine the ingredients in a mop bucket, and mix. Mop your floor, then give a once over mopping of clean water.
Natural Grease-Fighting Cleaner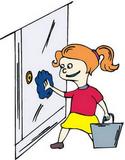 1/2 cup vinegar
1/4 cup baking soda
1 gallon hot water
1 tsp natural liquid soap
5 drops orange or lemon essential oil (alternatively use lemon juice)
Mix ingredients in a bucket and clean any greasy surface.
Gentle Sink and Tub Cleaner
1/3 cup borax
1/3 cup baking soda
10 drops lavender essential oil
1 tsp natural liquid soap (optional)
Combine in bowl. Use as you would scouring powder. Rinse thoroughly. Great for porcelain and enamel.
Appliance Polish
Try rubbing club soda onto your appliances and sinks; it cleans and polishes at the same time!
Natural Mold and Mildew cleaner
1 cup borax
2 cups water
1/2 tsp tea tree oil
Combine the ingredients. Apply to affected areas, and let sit for at least two hours. Rinse. Note: It is much easier to prevent mold and mildew than to clean it. Fungi like dark and moist areas, so let in the light and fresh air! Make sure you have good ventilation, and keep things clean so nothing icky has a chance to grow.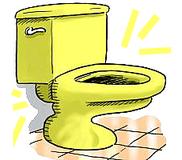 Toilet Cleaner
1 cup borax
1/4 cup lemon juice
Mix together. Pour into toilet and let sit (overnight is best). If toilet rings are a problem, take out some toilet water and scrub rings with a borax/lemon paste. Alternatively, scrub gently with steel wool or pumice.
Grout Cleaner
1/2 cup vinegar
1/2 cup borax
1/2 cup baking soda
Combine together. The mixture should be a thick paste. Scrub the grout with a toothbrush and rinse.
Non Toxic Oven Cleaner
Spray the oven with water and sprinkle with baking soda. Leave it overnight, and scrub with steel wool in the morning.
Drain Cleaner
1/2 cup vinegar
1/2 cup sea salt
1/2 cup baking soda
Pour all ingredients down the drain . Wait half an hour, than follow with a kettle of boiling water (taking care not to scald yourself with the steam). This works best if done often to prevent accumulation. Always remember to see if a plunger will do the trick first, and never pour grease down the sink. Strainers are great for preventing clogged drains in the first place.
Homemade Dishwasher Cleaner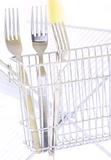 1 tbsp borax
3 tbsp baking soda
2 drops of a citrus essential oil
Combine ingredients and use in dishwasher. Remember to rinse dishes first! Tip: Vinegar makes crystal and fine china sparkle!
Combating Dried or Baked on Food on Pots and Pans
If you have a pot or pan that you know is going to use up your elbow grease, put some water and dish soap in it and simmer for about 15 minutes before washing. Alternatively, sprinkle the culprit with water and baking soda and tackle it in the morning.
Automatic Coffeemaker
Put one cup of vinegar through the coffee maker just like you were making coffee. Follow with at least two full pots of water. This should break down the build up of coffee and mineral stains, and make your coffee taste better.

Natural Kettle Cleaner
Equal parts water and vinegar
3 tbsp salt
Put ingredients into kettle and simmer for 20 min. Leave overnight, and rinse well in the morning.
Easy Blender Cleaner
Fill the blender half-way with hot water and add a touch of vinegar. Puree away.
Refreshing Fridge Cleaner
1/2 cup lemon juice (freshly squeezed if you have it)
2 cups water
1 tbsp baking soda
Cutting Board Deodorizer
Rub the surface of your cutting or bread board with lemon to remove unwanted odours. Or, you can try a baking soda paste.
Also see: Homemade Floor and Carpet Cleaners, and Homemade Surface Cleaners for more like this.