Last updated on February 12th, 2018 at 12:45 pm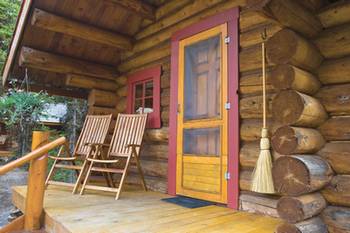 (NC)—When the temperature starts to cool down and the leaves start to fall from the trees, it's time to start thinking about closing the cottage for the summer.
Although a daunting prospect, home, car and business insurer RSA, has provided the following checklist to follow when closing the cottage, to protect your property during the winter months.
Close Up the Cottage Checklist
Kitchen
• Clean the kitchen from top to bottom (including appliances) to avoid mildew and rodent infestations. Bring all perishable foods home.
• Unplug and switch off the electrical source to the fridge and freezer and prop the doors open for proper ventilation.
• Unplug other appliances such as coffee makers, toasters and microwaves (leave your microwave door slightly open).

Bathroom
• Clean the bathrooms from top to bottom including the sink, toilet and bath/shower stall.
• Empty the waste bins.

Living room and bedrooms
• Store linens, blankets, pillows and bed spreads away in sealed plastic bags or bins.
• Leave inside doors open to allow air circulation throughout the cottage.
• Ensure you close the flue in your fireplace and if possible seal off with a metal cap.

Outside
• Cover windows with plywood or thin sheet metal. By numbering each window and labeling the wood or metal cover that fits properly with the corresponding number, you can make this job much more efficient in the years to come.
• Shut off the water and drain the pipes by running the taps until the water stops flowing.
• Remove all fire hazards from your property, such as paper, newspaper, old rags, and chemicals.
• Clean off your outdoor furniture and bring it inside.
• Drain small boats of any water and store them away with the motor.
• Forward your mail to your permanent address.
In addition to these tips, ensure that your cottage is properly insured for the winter. Winter storms and burst water pipes can wreak havoc on your property, so it's always best to be prepared for the worst. Learn more about what you can do to protect your cottage over the winter months from your insurance broker or online at www.rsagroup.ca.
www.newscanada.com