Last updated on December 4th, 2019 at 03:05 pm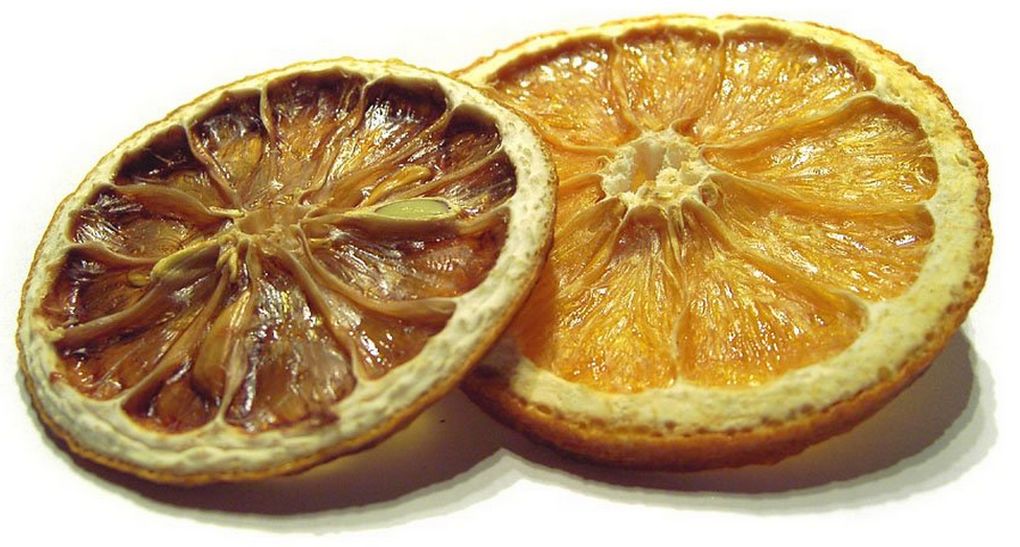 Here's how to dry apple slices and orange slices for use in swags, wreaths and fragrant potpourri.
Dried fruit slices and peels are a great way to give your home a country prim look. They are fragrant and can be added to potpourri blends, fixings blends, wreaths or swags. They also make pretty and fragrant gift package decorations. When they are placed around candles, especially bakery candles, they give a nice country prim look.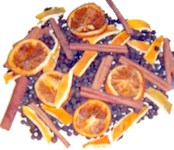 The picture shown at right is an orange fixings blend. It combines dried orange slices and orange peels with fragrant spices like cinnamon sticks, allspice, and cloves. The look and smell is very seasonal and makes a great addition to country prim home decor.
The easiest way to dry fruit slices is to use a dehydrator using the instructions that come with your machine. If you do not have a dehydrator, you can use the standard oven method.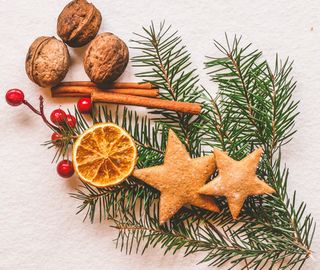 How to Dry Orange Slices in the Oven
For oranges, slice them about 1/4 inch thick and gently squeeze out as much of the moisture as possible without squeezing and misshaping the slices. Then place the slices on a cookie sheet and dry for about 6 hours at 150 degrees. As with the apples, keep the oven door slightly ajar for air circulation.
I like this short video (no narration and 1.25 minutes long) because it includes a variety of colored citrus fruits. I also like the little tip of cutting star shapes from your citrus fruit peel and drying those along with the fruit slices.
How to Dry Apple Slices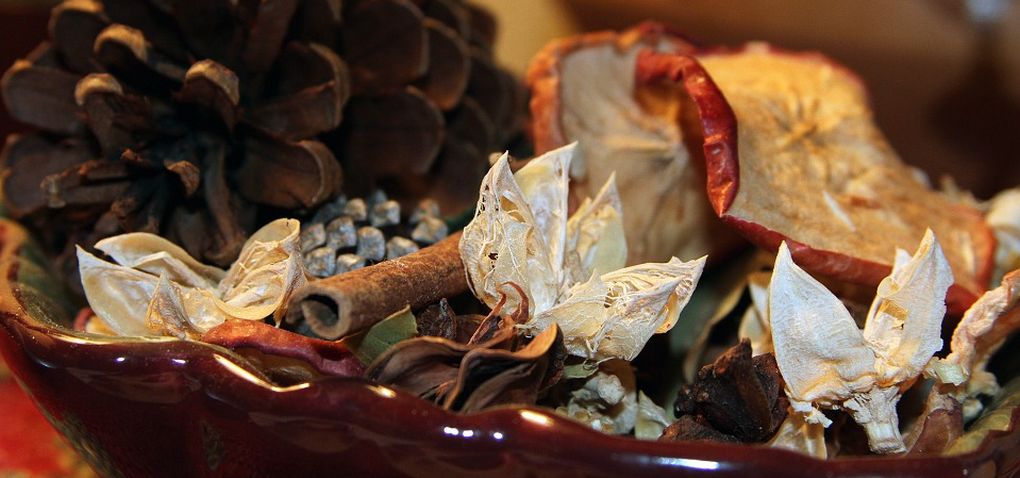 To dry apple slices using the oven method, core your apples and slice them about 1/4 inch thick. In order to prevent them from oxidizing and turning brown during the process, dip the slices into a solution of 2 cups lemon juice and 3 tablespoons salt. Make sure the slices are well soaked for about 15 minutes. After you remove them, pat them dry with paper towels and place them on cookie sheets and dry for about 6 hours at 150 degrees. Keep the oven door slightly ajar to ensure good air circulation. Turn the slices when they start to curl.