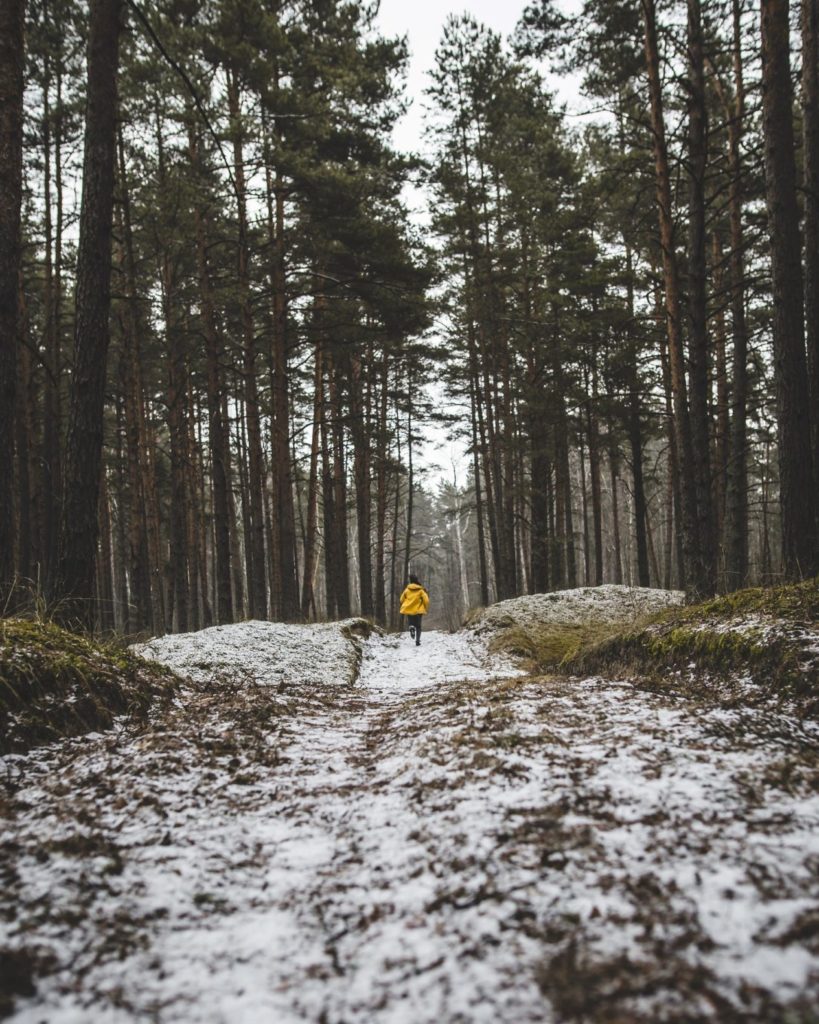 Does your commitment to running outside drop off as the weather gets colder? You're not alone. But you can keep up that healthy routine by preparing ahead and adopting these useful winter running tips.
How to Keep Running Outside in Winter
Following these simple tips will help keep you running safely outdoors all through the winter.
⋙Keep Your Feet Warm (and dry, if possible). Your regular running shoes should work well through the fall although warmer socks may keep you more comfortable. Promote waterproofing, and protect against wet feet, by wearing wool socks or synthetics that wick away moisture. When snow arrives, consider snow-specific running shoes especially if you're running through a lot of winter slush and snow. Choices range from waterproof uppers to spikes for traction.
⋙Warm up Well. Ease into your run and allow your muscles to warm up before getting up to speed.
⋙Wear Layers. Multiple layers of clothing allow for some field testing as you encounter colder winter weather. You'll soon figure out what gear works best for you. An undershirt, long-sleeved warm top, and a windproof, waterproof jacket will get you through most cold winter days – with the added benefit of providing pockets!
Leggings or tights (paired with shorts if you like) add warmth for women. Remember that sweat-wicking fabric keeps away the wet and cold and don't forget gloves and a headband or ear-warmers for hands and ears.
⋙Slowly Does It. Watch out for ice patches and slow down as you approach slippery surfaces. Ice can sometimes be difficult to see so adjust your speed if you're unsure. Some sidewalks are kept clean while others are less than ideal. Re-map your route if certain pathways prove consistently treacherous.
⋙Be Seen. If you're running in the winter, chances are you'll be running some of the time in the dark. It's important to wear reflective, high-visibility clothing and always carry a flashlight. As well, run only in areas where you feel safe running in the dark. This could mean running in a different city neighbourhood or avoiding unploughed streets.
⋙Drink up and Keep Hydrated. If you normally run in the park and drink from a water fountain, chances are the fountains won't be running in winter. Stay hydrated by carrying your own refillable water bottle and make sure you drink up before, during and after your run.