Featured Posts
During a widespread ice storm, flood, hurricane, tornado or flood, you can't count on receiving immediate help. But you can prepare an emergency supply kit to help you survive until help arrives.
Natural Cleaning Methods

Stay away from toxic chemicals and resolve to do your spring cleaning the natural way this year.

How to make natural homemade surface cleaners to clean windows, counters, painted cupboards and more.
Replace dryer sheets with felted dryer balls that you make yourself from natural wool yarn.
Around the House

Here's how to make a tote bag or purse from recycled materials such as t-shirts, placemats or even pet food bags.

How to make a chandelier from recycled materials such as baby food jars, glass bud vases, or even laundry scoops.

How to make your own floor or carpet cleaners with homemade cleaning recipes using natural ingredients.

How to make your own homemade kitchen and bathroom cleaners from natural, non-toxic ingredients.
Lifestyles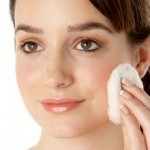 How to make and use your own facial toner, with four easy facial toner recipes to tone and cleanse your skin naturally.