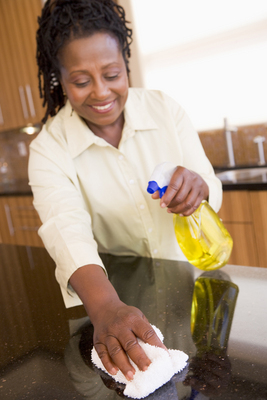 Spring Cleaning, The Natural Way
Stay away from toxic chemicals and resolve to do your spring cleaning the natural way this year.
Spring cleaning goes beyond normal everyday cleaning.
It's a major project of home revitalization: to make everything look and feel new by removing dust and dirt; to make sure everything is in good repair; and to put things in order, so that you will have everything in your household in working condition for the coming year.